Welcome to our online College Entrance Test Review (CETR) program – your portal to success!
Our top-notch review programs are now available online! You can now review at your own pace anywhere you want!
You may choose the best option for yourself down below.
ONLINE REVIEW PROGRAM OPTIONS
| | | |
| --- | --- | --- |
| Features | Basic (Php 6,000) | Extensive (Php 9,000) |
| Access to our ONLINE REVIEW PORTAL (contains Diagnostic Test – with real-time results, Lessons covering all topics, & Quizzes after every lesson w/ real-time results) for 6 months or more. | Yes | Yes |
| Practice Tests | Yes | Yes |
| Simulated Exams | Yes | Yes |
| Test-taking Tips | Yes | Yes |
| Online Live Review Sessions via Zoom | No | Yes |
| Unlimited access to recordings of Zoom sessions | No | Yes |
| Consultations using Google Classroom | No | Yes |
Enroll in our Online CETR NOW!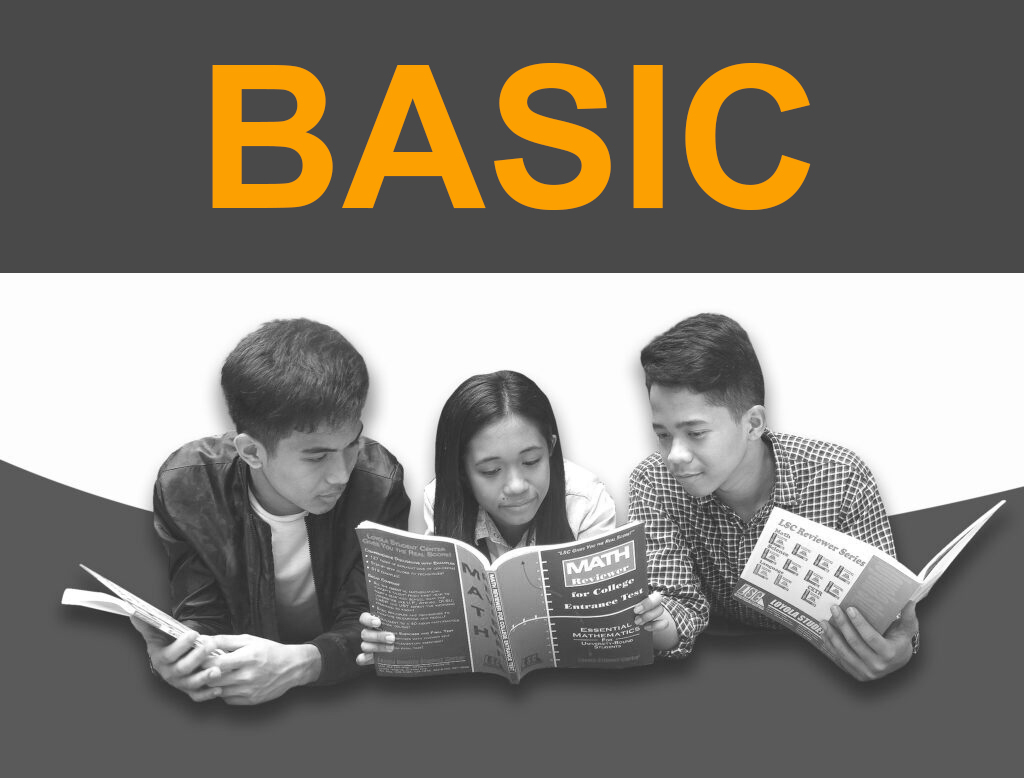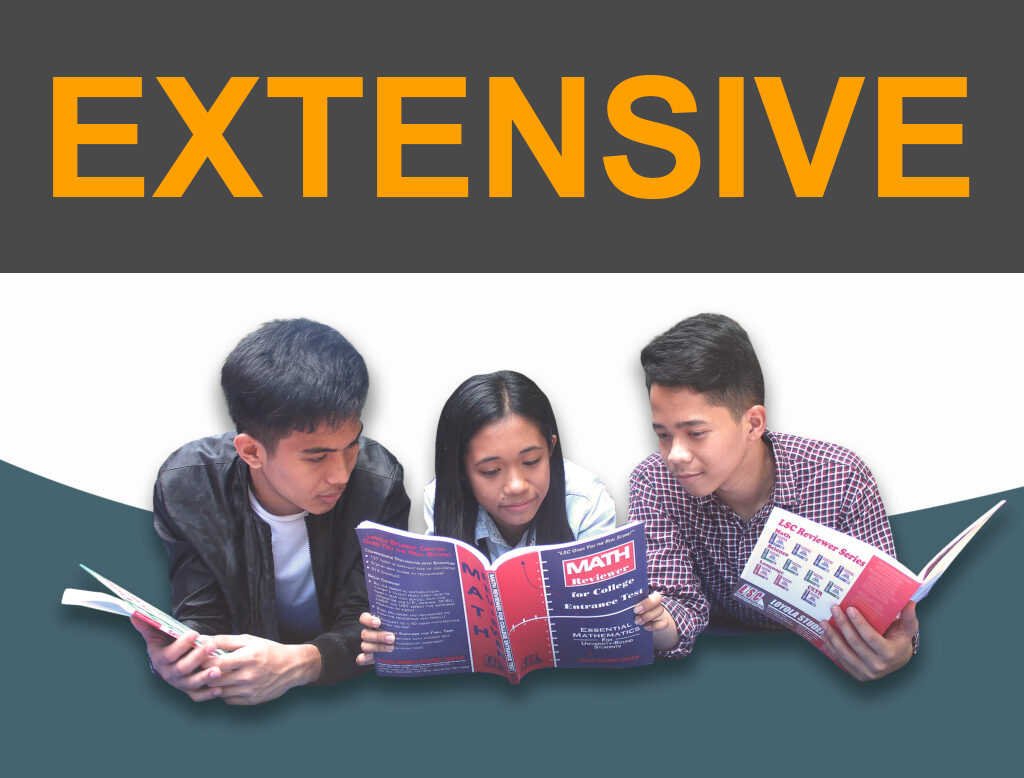 BASIC ONLINE REVIEW SCHEDULE OF ENROLLMENT
You may enroll in our BASIC ONLINE REVIEW PROGRAM anytime. The earlier the better.
EXTENSIVE ONLINE CETR SCHEDULE
We are now accepting reservations/enrollment for 2023 schedules.
For those who are enrolled or planning to enroll in, please take note of the following important reminders:
Online Enrollment for our online course is ongoing. Enroll in the online course by clicking here.
Please use your FULL NAME as your online account username and also use a valid email address. You can only access our ONLINE REVIEW PORTAL once your username and email address are validated.
Your enrollment shall be approved not later than the first day of the course.
Don't forget to like our Facebook Page for announcements and other updates.
I FORGOT MY PASSWORD/USERNAME
If it happens that you forgot your password/account, you are not allowed to use another account. You may reset your password by using your email address. If you have any other problem regarding your account, don't hesitate to contact our IT department by sending your concern through [email protected].
AVAIL HARD COPIES OF OUR REVIEW BOOKS
BOOKS
PRICE
Math
Php 600
English
Php 600
Filipino
Php 250
General Science
Php 300
Biology
Php 300
Chemistry
Php 300
Physics
Php 300
CETR (Questions covering all topics in all subjects)
Php 600
Solutions Manual to CETR (with detailed explanations)
Php 500
1 Set (consists of all books mentioned above)
Php 3,500
Note: Each order of book(s) has an additional fee for the delivery courier.
The CET Review Companion (2022 All-in-One Reviewer)
P 1,500
Free Delivery