With our goal to constantly update our curriculum, we are proud and excited to share the latest edition of our college entrance test reviewer – The CET Review Companion: Your CET Review Buddy.
This book includes lecture notes and test questions curated by alumni from the top universities in the country, like UP and Ateneo.
Let us see what's inside this book and how this has helped thousands of examinees ace the CET.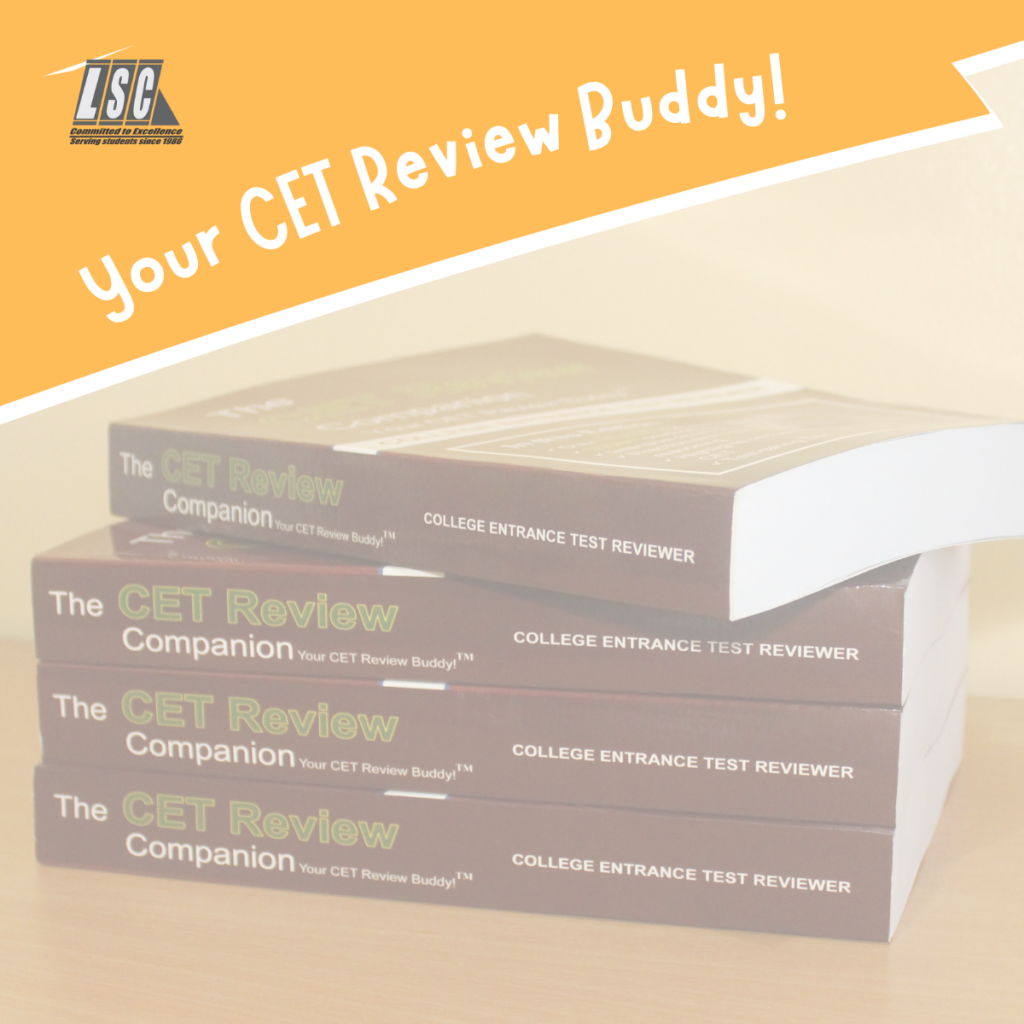 Lecture Notes
Complete with concepts included in any CET, this book makes it easy for every student to browse through unfamiliar concepts. Students can make highlights or annotations on the pages for easy recall. Each subject is subdivided into lesson topics, and each topic comes with a set of review questions as drills.
Practice Tests
With more than 1000 test items to practice, students will be able to master how to answer the test questions and develop test-taking strategies.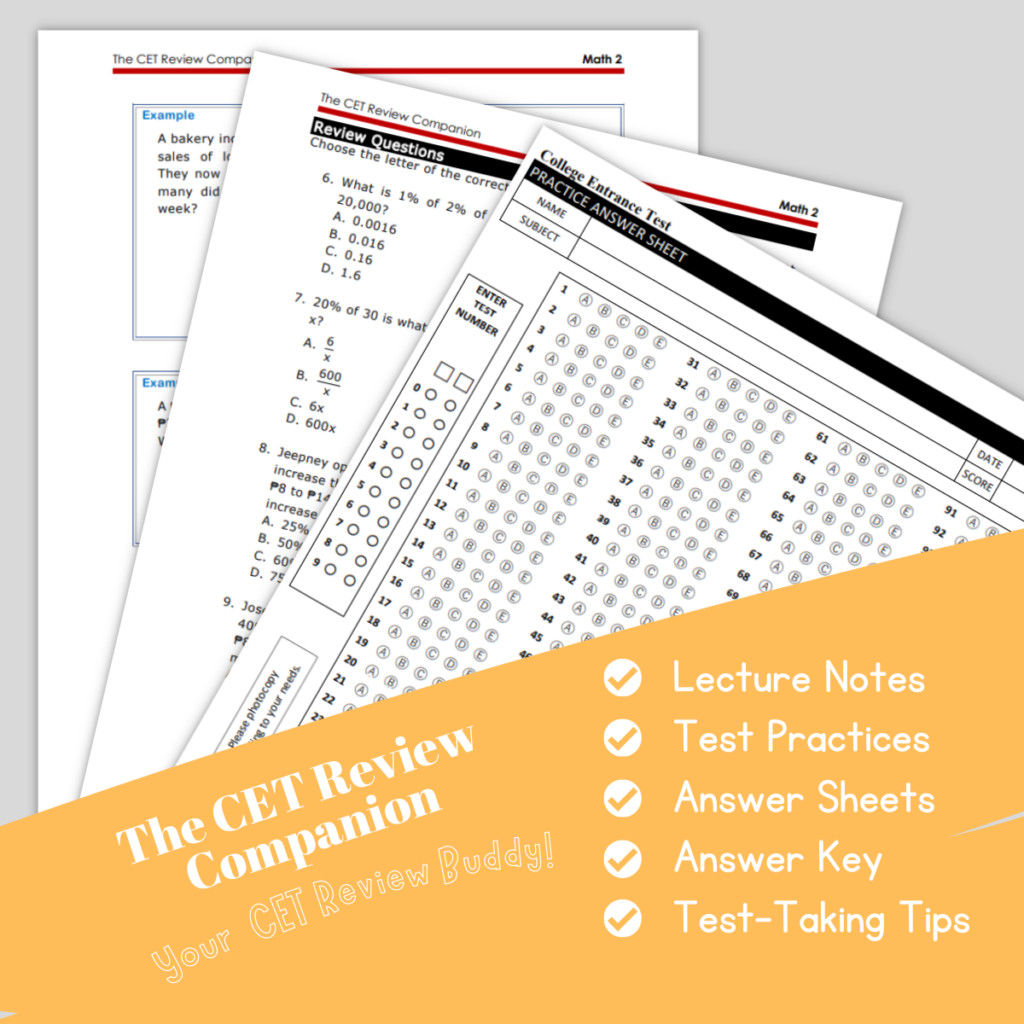 Answer Sheets
Most exams do bullet-shading in answer sheets. You have to do bullet shading properly. Practice bullet-shading answers using the practice answer sheets at the end of this book. You can reproduce many copies of the exam sheet.
Answer Key
Checking if you've answered the item correctly is made easy through the answer key provided at the end of this book.
Tips
This book comes with tips and strategies for taking specific tests. A review tracker calendar is also provided for you to track your progress.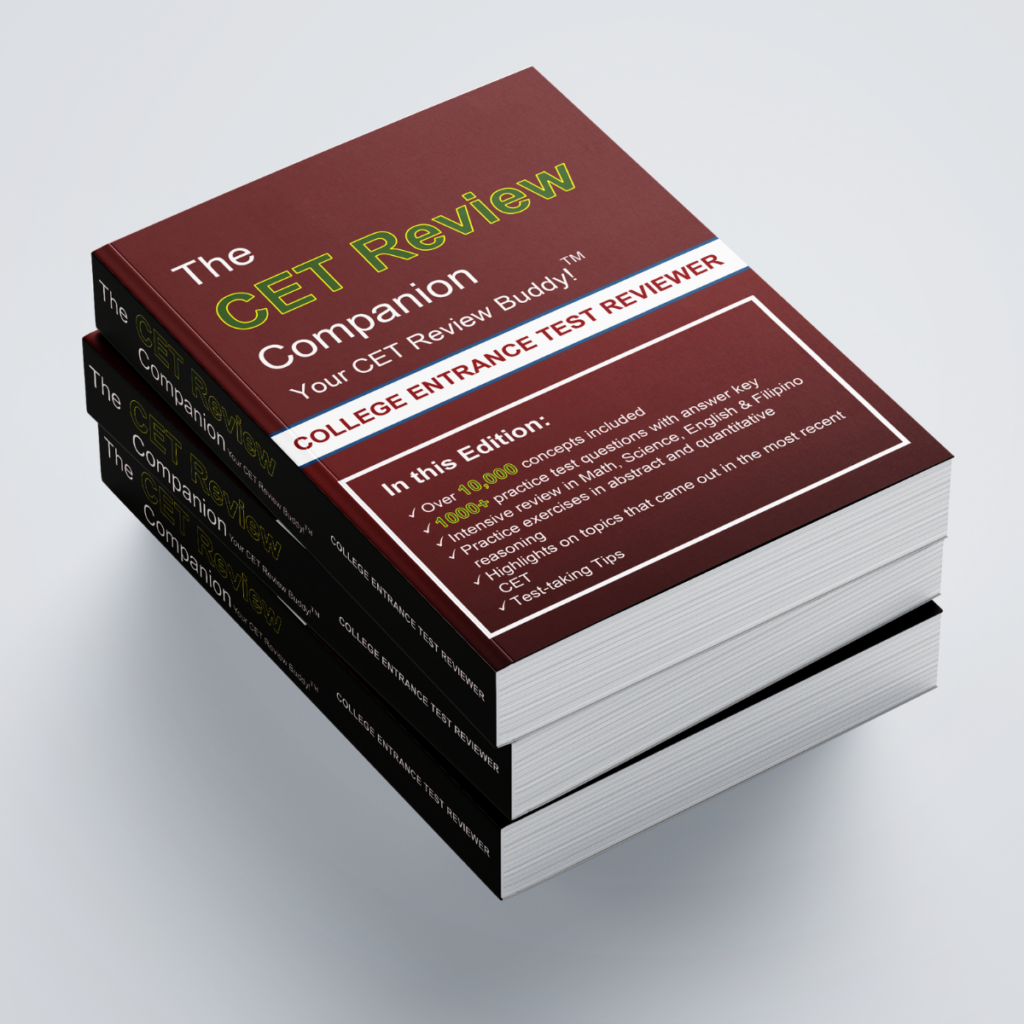 It's more than just a reviewer book. It is your CET Review Buddy!
To get your copy, click the button below.
To start your college entrance test review, click the button below or contact us.